Ramietech solutions
Your next stop to technological evolution
(An IT firm based in Nagaland)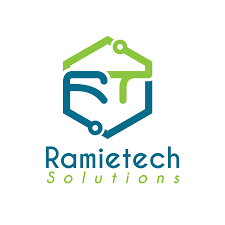 About Us
Ramietech Solutions is an IT Firm based in Nagaland, India specialised in website design & development, web applications development, web services, customized software development, biometric management system, networking & virtualization, database administration and IT Infrastructure development.
Our services and solutions ranges from the very basic IT services to the most complex IT Solutions and Infrastructure. Through IT Consulting, we strive to bring awareness amongst the various Departments, NGOs, Institutions & Business Establishments and to achieve their goals in the ever growing demand of IT by delivering our expertise and services with up-to-date technologies.
Website Development
We are ready to design and develop visually pleasing websites which are dynamic, responsive and mobile friendly.
Mobile App Development
Mobile apps are the go-to application in today's world. We can develop apps to help you in your business or organization.
Computer Sales & Servicing
We are involved in retail and online sales of computers or any other computer hardware and other IT peripherals.
Software Development
We also specialize in developing custom software using agile methodology for quick delivery and optimization of applications for you.
Printing Services
We have a robust printing division which delivers various printing services such as newsletters, magazines, banners, posters etc.
End to End Solutions
A one-stop-point to all your technological needs. Computers? Software? Security Surveillances? We got it all.
software solutions
Web Design & Development, Web application Development, Website Maintenance, Search Engine Optimization, Content Development, Domain registration Web Hosting (shared & Dedicated) E-Commerce Applications
biometric solutions
Management Information Systems, Centralized Biometric Attendance Management System, Management Systems for hotels, schools, colleges, business etc.., Automation Software for Govt. Departments, NGOs etc..,
networking solutions
Computer Networking & Virtualization, Network Setup and Configuration, Proxy Server Configuration for Windows & Linux, Optimization & Performance Enhancement of Networks
database solutions
Implementation of Replication & Clustering Concepts of Database for Storage Area Network(SAN) Infrastructure, Database Cleaning, Database Migration, Database Management & Monitoring, Database Upgradation & Transformation
Build your website
They say the world is now in our hands and the information is at our fingertips. There are no second thoughts to that. The world of the internet is fantastic. It continues to transform the way we connect with people, share information, and live a quality life.
A lot of people spend most of their time on the internet. This could be for buying a product, using a service, reading a blog, entertaining themselves, or for various other reasons.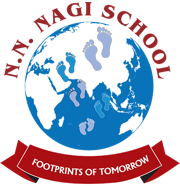 Living in a digitally enabled world where technology is increasingly becoming a part of our institution N. N. Nagi, we owe it to Ramietech Solutions with whom we have developed a close association for almost four years. Ramietech Solutions has been directly providing a range of technology-based services to our school; thus supporting our day-to-day management of our institution such as information systems and communication tools.
They ensure that ICT is leveraged effectively by supporting teachers' training about the use of digital resources for pedagogical practice. In parallel, we also support the development of this vibrant IT firm to provide proven, high-quality products that meet the needs of educators and foster a pipeline of fresh ideas.
Pete Nagi
Administrator
N. N. Nagi School

We being a small Inclusive School has lot of unseen problems when it comes to technology and its application, fortunately for us the Ramietech Solutions has come to our rescue. They are very professional and highly skilled, they provide good sales and services too. The Ramietech Solutions have outsourced their Engineers to train our faculties, I have seen their dedication and humble nature as they impart their knowledge. I feel privileged to associate with them.
Mr. Daniel Thong Seb,
Chairman, Jo Foundation,
Agri Colony, Kohima


























Monday – Saturday
9:00 am – 5:00 pm